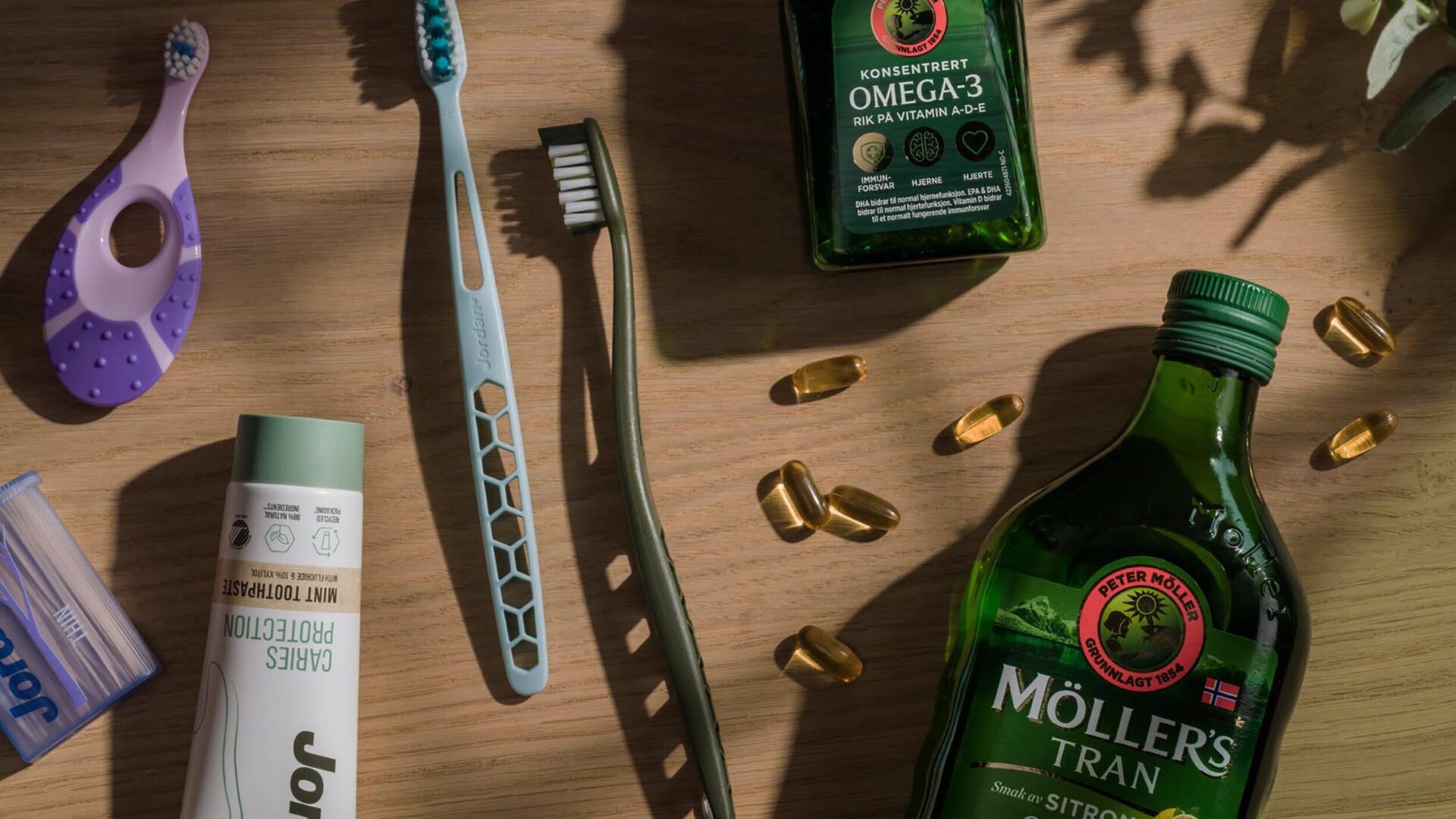 Healthy living made easier
Orkla Health is one of Europe's leading branded consumer health companies. With a diverse portfolio of products ranging from supplements to wound care, oral care and healthcare solutions, our 1,850 employees serve our customers through a multi-channel set-up in more than 60 markets. In the course of the past 150 years we have established ourselves as a trusted provider of high-quality, science-backed consumer health solutions.
Our vision is to be the global leader in providing exceptional, sustainable and innovative consumer health solutions. To empower people to take charge of their health and well-being.